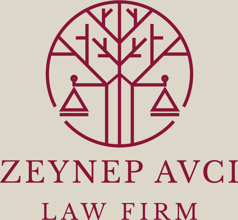 We specialize in providing comprehensive legal services for foreign citizens seeking Turkish citizenship. As an experienced and trusted legal partner, we guide you through the complex process of obtaining Turkish citizenship through various avenues, including citizenship by investment.
Citizenship Eligibility Assessment: Our first step is to assess your eligibility for Turkish citizenship. We thoroughly evaluate your individual circumstances, such as investment history, family connections, or residency status, to determine the most suitable pathway to Turkish citizenship.

Citizenship by Investment: If you are considering obtaining Turkish citizenship through investment, we offer expert advice on the available investment options. We provide in-depth information on real estate investment, capital investment, or bank deposits that meet the required financial thresholds.

Investment Option Selection: Based on your preferences and financial capabilities, we help you select the most appropriate investment option for your citizenship application. Our team ensures that your investment aligns with the specific requirements set forth by Turkish authorities.

Documentation Preparation and Review: We assist you in preparing and reviewing all necessary documentation for your Turkish citizenship application. This includes investment certificates, financial statements, application forms, and other essential paperwork mandated by Turkish authorities.

Application Submission and Follow-Up: Our team takes care of the entire application submission process on your behalf. We work closely with the relevant government agencies to ensure the timely submission of your application. We follow up diligently to expedite the process and address any inquiries from the authorities.

Compliance with Regulations: We ensure that your investment and application comply with Turkish laws and regulations governing citizenship by investment. Our expertise minimizes delays and potential issues, ensuring a smooth and legally compliant process.

Citizenship Approval and Ceremony: Upon successful completion of the application process, we assist you in receiving your Turkish citizenship certificate and guide you through the final steps of the citizenship approval process, including the citizenship ceremony.
If you are considering obtaining Turkish citizenship, whether through investment or other pathways, We are here to assist you every step of the way. Contact us today to schedule a consultation and benefit from our expertise in Turkish citizenship law. Let us help you achieve your goal of becoming a Turkish citizen and open the door to new opportunities in this beautiful and welcoming country.