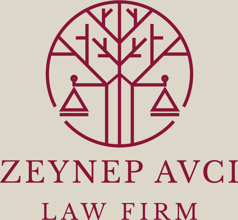 What is Corporate Law?
Corporate law encompasses a wide range of legal matters that govern the formation, operation, and dissolution of businesses. Whether you are starting a new company, engaging in mergers and acquisitions, or seeking ongoing legal counsel, our corporate law services are tailored to meet your specific needs and protect your business interests.
Our Corporate Law Services:
Business Formation and Structuring: We assist in establishing and structuring various types of business entities, including limited liability companies, joint-stock companies, partnerships, and branches of foreign companies. Our team guides you through the legal requirements, necessary documentation, and registration procedures to ensure a smooth business setup.

Contracts and Commercial Agreements: We provide expert legal support in drafting, reviewing, and negotiating various contracts and commercial agreements critical to your business operations. These agreements include shareholder agreements, partnership agreements, distribution agreements, and more, designed to protect your rights and promote successful business relationships.

Mergers and Acquisitions (M&A): For businesses involved in mergers, acquisitions, or divestitures, we offer strategic legal advice and representation throughout the entire process. Our team conducts due diligence, negotiates transaction terms, and assists in securing regulatory approvals for a seamless M&A experience.

Corporate Governance and Compliance: We advise on corporate governance best practices, ensuring that your company complies with applicable laws, regulations, and internal policies. Our services help implement effective corporate governance structures to enhance transparency, accountability, and shareholder protection.

Commercial Dispute Resolution: In the event of commercial disputes, we offer skilled representation in negotiations, mediation, arbitration, or litigation. We work diligently to protect your interests and achieve favorable resolutions to safeguard the continuity of your business operations.
If you require comprehensive corporate legal services in Turkey, We are here to assist you. Contact us today to schedule a consultation and benefit from our expertise in corporate law. Let us be your reliable legal partner, guiding you towards informed decisions, legal compliance, and long-term success for your business in Turkey.