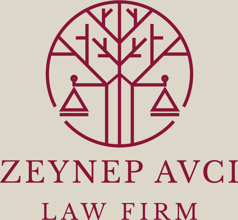 We specialize in providing expert commercial law services to businesses operating in Turkey. Our experienced team is dedicated to offering comprehensive legal guidance and support to address the diverse legal challenges that businesses may encounter.
What is Commercial Law?
Commercial law encompasses a wide range of legal matters that govern business transactions, contracts, and operations. Whether you are starting a new business, expanding your operations, or facing contractual issues, our commercial law services are tailored to meet your specific needs and protect your business interests.
Our Commercial Law Services:
Business Formation and Structuring: We assist in establishing various types of business entities, including limited liability companies, joint-stock companies, partnerships, and branches of foreign companies. Our services ensure compliance with legal requirements and provide a solid foundation for your business.

Contract Drafting and Review: Our team provides expert support in drafting, reviewing, and negotiating commercial contracts to protect your rights and interests. These contracts may include sale agreements, distribution agreements, service contracts, and more.

Regulatory Compliance: We help businesses navigate the complex web of regulations and legal requirements in Turkey. Our services ensure compliance with applicable laws, licenses, permits, and other regulatory obligations.

Intellectual Property Protection: We offer legal counsel on protecting your intellectual property rights, including trademarks, patents, copyrights, and trade secrets. Our team assists in registration, enforcement, and defence against infringement.

Dispute Resolution: In the event of commercial disputes, we provide skilled representation through negotiation, mediation, arbitration, or litigation. Our goal is to seek efficient and favorable resolutions that align with your business objectives.
If you require professional commercial law services in Turkey, We are here to assist you. Contact us today to schedule a consultation and benefit from our expertise in commercial law. Let us be your trusted legal partner, guiding you through complex legal matters and supporting the success of your business in Turkey.