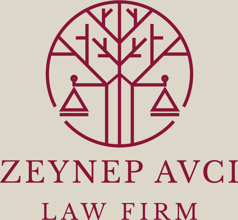 We specialize in providing expert services for obtaining residency permits in Turkey. Our experienced team is dedicated to offering comprehensive legal guidance and support to foreign nationals seeking to reside in this beautiful country.
What is a Residency Permit?
A residency permit allows foreign citizens to legally reside in Turkey for a specified duration, whether for work, study, family reunification, or other purposes. Whether you are considering temporary or long-term residency, our services are tailored to meet your specific needs and ensure a smooth application process.
Our Residency Permit Services:
Eligibility Assessment: We begin by assessing your eligibility for a residency permit based on your purpose of stay, nationality, and other relevant factors. Our team ensures that you meet the necessary criteria before proceeding with the application.

Residency Permit Application: Our expert team assists you in preparing and submitting all required documentation for your residency permit application. We ensure that the application is complete, accurate, and complies with the specific requirements set forth by Turkish authorities.

Residence Permit Renewal: If you are already in possession of a residency permit and wish to extend your stay, we guide you through the renewal process. Our services ensure that your permit is renewed without any disruptions to your legal residency status.

Family Residence Permit: We also provide support for family members who wish to join you in Turkey. Our team helps prepare and submit the necessary documents for family residence permit applications, ensuring a smooth reunification process.

Work and Study Permits: If you plan to work or study in Turkey, we assist in obtaining the necessary work or study permits. Our expert advice ensures that you comply with Turkish labor and education regulations.
If you are considering obtaining a residency permit in Turkey, we are here to assist you every step of the way. Contact us today to schedule a consultation and benefit from our expertise in residency permit services. Let us be your reliable legal partner, guiding you through the application process and helping you enjoy your stay in Turkey to the fullest.