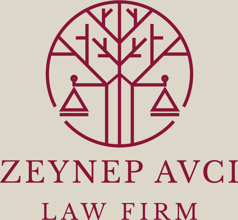 Welcome to Zeynep AVCI Law Firm, your trusted legal partner for real estate matters in Turkey. Our experienced team specializes in providing expert guidance and representation in all aspects of real estate law, catering to the unique needs of foreign citizens who own or wish to invest in properties in Turkey.
Key Services:
Property Acquisition and Due Diligence: Our team assists you in navigating the complex process of acquiring real estate in Turkey. We conduct thorough due diligence to ensure that the property you intend to purchase is free from any legal encumbrances or disputes, safeguarding your investment.

Contract Drafting and Review: We provide comprehensive support in drafting, reviewing, and negotiating real estate contracts, including purchase agreements, lease agreements, and development contracts. Our attention to detail ensures that your rights and interests are protected throughout the transaction.

Title Deed Transfer and Registration: We guide you through the title deed transfer process, working closely with relevant authorities and land registry offices. Our team ensures that all required documents are accurately prepared and submitted, facilitating a smooth and legally compliant transfer of ownership.

Real Estate Investment Consultation: Whether you are a first-time investor or a seasoned property owner in Turkey, our expert lawyers offer tailored advice and strategies to maximize the potential of your real estate investments. We provide insights into market trends, legal considerations, and regulatory changes, helping you make informed decisions.

Resolving Real Estate Disputes: In the event of property-related disputes, we offer skilled representation and mediation services to seek amicable resolutions. Our goal is to minimize conflict and find practical solutions to protect your interests while preserving relationships.

Rental Agreements: If you plan to rent out your property, we can assist in drafting, reviewing, and negotiating rental agreements. Our team ensures that the rental agreement covers all essential terms and conditions, protecting your rights as a landlord and maximizing your rental income. We also provide guidance on landlord-tenant laws and regulations in Turkey to ensure compliance.

Property Tax Compliance: Understanding and complying with property tax requirements in Turkey is crucial for homeowners. Our team can assist you in navigating the complexities of property taxation, ensuring that you are aware of your tax obligations and that all necessary taxes are paid on time. We provide guidance on property tax assessments, calculations, and filing requirements, helping you stay compliant with Turkish tax laws.

Maintenance and Repairs: Maintaining your property in good condition is essential for preserving its value and attracting potential tenants or buyers. We can assist you in coordinating and overseeing regular maintenance tasks, repairs, and renovations. Our network of trusted contractors and service providers ensures that any necessary work is carried out efficiently and to a high standard, saving you time and effort.

Tenant Management: If you have tenants in your property, we can handle various tenant management tasks on your behalf. This includes rent collection, lease renewals, handling tenant inquiries and concerns, and ensuring that the tenancy complies with the relevant laws and regulations. Our team acts as a point of contact between you and your tenants, ensuring smooth communication and addressing any issues that may arise.
Whether you are purchasing a property, managing real estate transactions, or dealing with property disputes in Turkey, we are here to provide you with top-notch legal support.
Contact us today to schedule a consultation and let us guide you through the complexities of real estate law, ensuring your investments are protected and your goals are achieved.