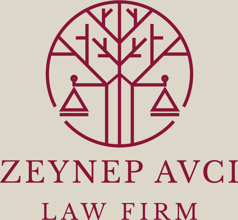 We offer expert legal consultation and representation services in Turkey. Our experienced team is dedicated to offering comprehensive legal guidance and support to individuals, businesses, and organizations facing diverse legal challenges.
Legal Consultation Services:
Legal Advice: Our team of legal experts provides professional advice on a wide range of legal matters, including contract interpretation, regulatory compliance, and potential legal implications. We offer clear and practical solutions tailored to your specific needs.

Case Evaluation: If you have a legal matter at hand, we conduct thorough case evaluations to assess its strengths, weaknesses, and potential outcomes. Our detailed analysis allows you to make informed decisions about your legal situation.

Risk Assessment: We identify and analyze legal risks associated with your business operations or personal matters. Our team advises on risk mitigation strategies, protecting your interests and minimizing potential liabilities.
Legal Representation Services:
Skilled Litigation: Our team of skilled litigators provides effective representation in court proceedings, advocating for your rights and interests with a focus on achieving favorable outcomes.

Mediation and Alternative Dispute Resolution: In cases where litigation may not be the best option, we offer mediation and alternative dispute resolution services to seek amicable solutions and avoid lengthy court battles.

Contractual Disputes: If you are involved in contractual disputes, we provide strategic legal representation to safeguard your contractual rights and negotiate favorable resolutions.

Personal Injury Claims: Our team offers compassionate legal representation for personal injury claims, ensuring you receive fair compensation for damages and injuries sustained.
If you require professional legal consultation or representation in Turkey, we are here to assist you. Contact us today to schedule a consultation and benefit from our expertise in legal matters. Let us be your trusted legal partner, guiding you through complex legal challenges and working tirelessly to protect your interests and rights in Turkey.

Legal Consultation & Representation